It can always become very difficult to see what you are doing under the hood of your car while changing spark
plugs or replacing a serpentine belt. You might want to look into getting an under hood light to illuminate
your engine while you're working on your car.
Now we design a new applied COB LED Under HOOD Light Kit to keeping your engine compartment
illuminated while you're working on it.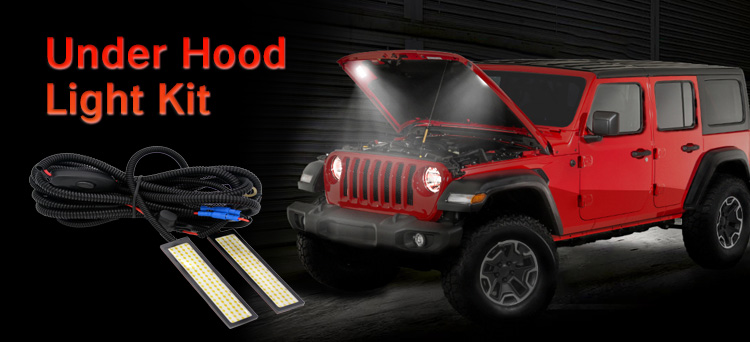 Advantage1: (Each kit Features)
1. COB LED under hood Light with 3M Adhesive Strip
2. Enough illumination to light up your engine bay
3. Low Power AMP Draw From Systems
4. Package includes all necessary wiring
5. Easily turn on and off with a switch
6. In-line Fuse with battery Hookup
7. Quick and Simple installation
8. Universal Fitment
Advantage2: (Product Details)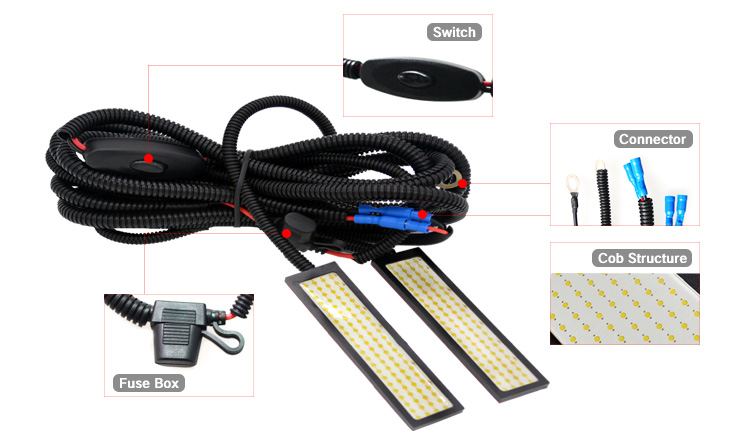 Advantage3: (Simple Installation)

Another highlights, the thinner size (0.19''), suitable for more vehicle installation. The universal LED
light kit is simple and straightforward to mount! Want to know more, please contact us.
The best part? Our light are affordable and fit into budget.We also design a package that is
super compact, space-saving to save your shipping cost! Welcome to contact.